"Disrespect: it's not okay!" is about the most exciting thing on the planet for us right now.  This is an initiative that allows kids control and is thriving!  Kids thriving, excited about their world is the greatest reward for an educator.
When adults turn kids loose to choose activities that promote respect, civility and integrity – they will be amazed.  Last year our INOK projects included a high school campus creating a day of "Hunger Games" designed as a fun day of games and activities between classes that raised enough money to feed 200 orphans for one year.  They are planning on doing it again "Catching Fire".  Why?  "Hunger: it's not okay!" Another campus teamed with AT&T to support "It Can Wait" because "texting and driving: it's not okay!"
Students are teaming up with Kelly Clarkson and State Farm Insurance and the Celebrate My Drive campaign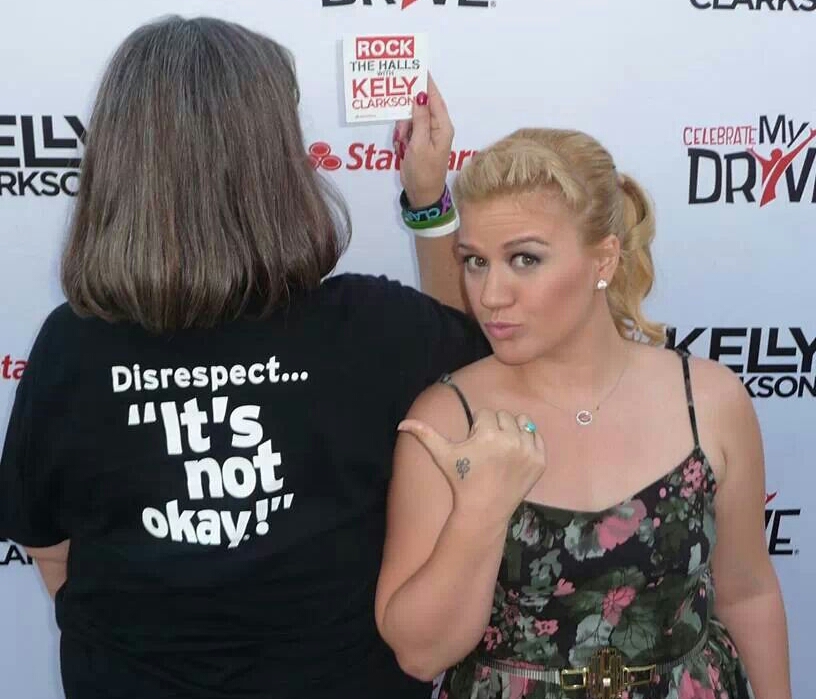 because "reckless driving: it's not okay!"
Kids learn so much when they are the beginning and the end.  They identify issues requiring them to listen to each other.  They have to evaluate the data of student needs assessments.   They are in control.  They choose what matters to them, design a project and then they can be the change they want to see in the world.
Disrespect: it's not okay is the underpinning of everything.  The concept holds up a student code of conduct, classroom rules, every discipline interaction – it is genius because it is simple, easy to follow and consistent.  It is genius because it is the work of kids!!!
This year our students have been asked by the City of Fort Worth do to the Diversity Forum for all city employees.  The students plan to encourage adults to create workplace environments that foster collegiality, creativity and productivity by embracing each other – and saying "disrespect: it's not okay!"  Different is not better or worse – it's just different!"  We all matter!
Filed Under: Events • For the Classroom • Safe & Bully-Free