Prescription drug use kills more children than car accidents.  Take a minute to let that sink in.  It's a really hard thought to swallow, isn't it?  As educators, that is why it is so important that we celebrate Red Ribbon Week – to promote a clean, drug-free lifestyle among students. The ever growing, extremely alarming statistics of drug use in America's youth can be brought to a halt with your help.  By highlighting the dangers of prescription drug abuse in the formative years, more students will have the knowledge base to make smart choices; to skip the "rite of passage" experimental phase as many youth see it that could eventually take hold as a full blown addiction.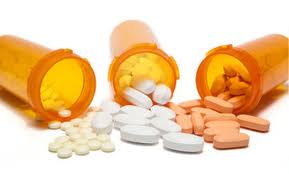 In the past year, non-medical use of prescription drugs in youth between the ages of 12 and 17 years-old was at 7 percent.  A main reason it has become so prevalent is because prescriptions drugs can be easily attained even at a young age.  They are finding the very drugs that can kill them right in their own medicine cabinet.  Without understanding the dangers of taking prescription drugs when they are not prescribed to them, kids will misuse what they can get their hands on to give them the high they are seeking.  Drugs like amphetamines, sedatives, ADHD medication such as Ritalin, and even over-the-counter cough medications are some of the top drugs being abused by our youth.
Our youth need us to help open their eyes to the imminent danger they put themselves in when they participate in recreational prescription drug use.  Their future is bright if there are no drugs in sight.  This year as you celebrate Red Ribbon Week, remember you could be making all the difference in the future of your students.
*Save 10% on Red Ribbon Week incentives and educational resources with promo code PLEDGE10
Filed Under: Safe & Bully-Free